hanayo koizumi is the love of my life, and i would give up my life for her in an instant without a second thought
hanayo is my biggest comfort character, and has been since i originally got into love live in 2013. she's so incredibly important to me.. she's adorable and kind and the most caring girl in the entire universe.
i literally love her so much. she's one of the only characters i can say that i have romantic feelings for, without a doubt, and she makes me happier than anyone else. i'm actually in love with her
even seeing a single picture of her can brighten my day immensely. hanayo is the sunshine that comes after a horrible thunder storm. her voice is so soft and calming, her laughs are like a beautiful sunset, and, god...
all i want is to hold her hand and hug her and let her know how much she means to me. she's so precious knowing i've made her happy would mean more to me than anything else.
in terms of my canon, hanayo was always there for me when i needed a helping hand,,, she'd give me as long as i needed to cry it out, and then listen to me vent afterwards whenever i had a problem. she constantly motivated me too... even if she had stage fright, she'd always urge maki and i to try our best before every performance,,, both her and maki were the two most important people in my life,,, they made every day worth living
hanayo koizumi, i love you
more than anything else, i want you to know that
even if i've messed up, i know you believe in me. you know i'm striving to be the best person i can be. and i can't thank you enough for that.
thank you for giving me the motivation to keep on going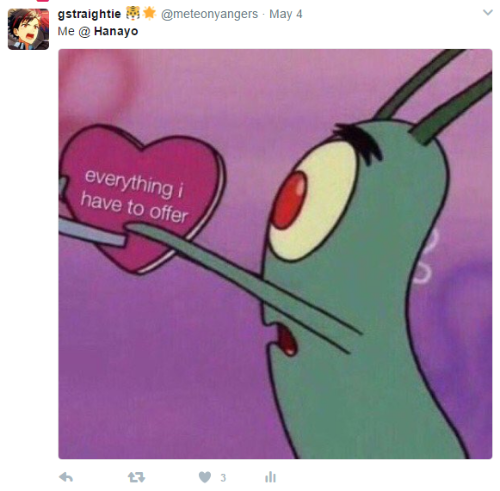 i also love maki nishikino very very much!!!! i haven't loveposted her enough to make an entire lovepage dedicated to her, but i love her, like, only .0000001% less than hanayo. she's my girlfriend as well and she makes me so incredibly happy, even if we bicker sometimes. i really dunno what i'd do without her!!!! these two girls make me the happiest nya in the world, and i couldn't be anymore thankful,,, hanayo and maki, thank you sososooso much for existing. i love you.
–